Our Kids Video Book About Camping
Interesting Music Video Book For Kids About Camping

All About Camping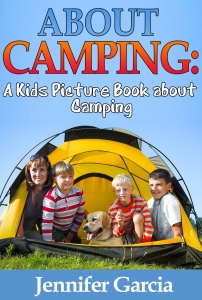 It's a favorite pastime for many people. The smell of the great outdoors combined with cooking over an open fire, is a great way to get back to nature and to relax and unwind. But unless you have some wooded areas around you or an official camp grounds (which can be more crowded than pleasurable) where can you go to get away from it all?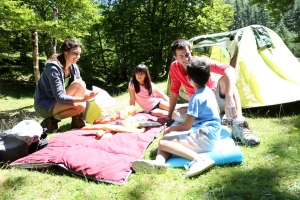 In this article we are going to cover some of the most beautiful camping areas in the world. These not only promise back-to-nature fun, but also a new twist to your usual camping experience.
Antelope Canyon in Arizona is located on the Navajo reservation and is the place to camp if you are a photographer. Not only are their picturesque moments to capture, but you will want to explore the stunning caverns as well. Be sure to get your camping permits prior to your visit.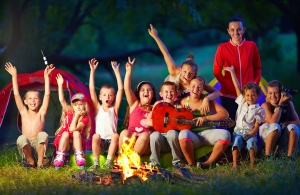 If you are looking for a camping experience outside of your typical trees and streams, then check out Banjara Camps, in Sangla India. Even though India is known for its bustling cities this campground is situated by the Tibetan border and the Himalayan Mountains. Here you are within hiking distance of remote villages, monasteries and the Bering Nag Temple. It offers an experience like no other.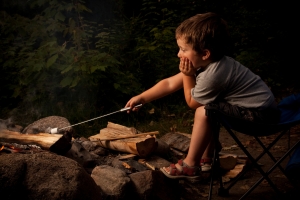 Glacier National Park in West Glacier Montana is one of the most picturesque places to be. It has 13 campgrounds and more than 740 miles (1190 kilometers) of trails to explore. You can also take in the view of the ice-capped mountains, wandering meadows and large lakes any time of the year.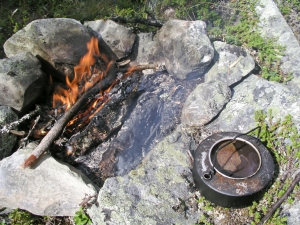 Here is a camping experience that you are guaranteed not to find every day. Drybeck Farm in Cumbria, UK is based on a farm. Here you can enjoy your stay in a circular tent made up of felt or skins on a collapsible framework. These "yurts" were first used by nomads in Mongolia, Siberia, and Turkey. Each of these comes equipped with its own wood-burning stove and can sleep up to six. If this isn't your cup-of-campfire, then perhaps sleeping in a genuine "Gypsy Caravan," might be more your style. This cozy "camper" is situated within sight of a calming river.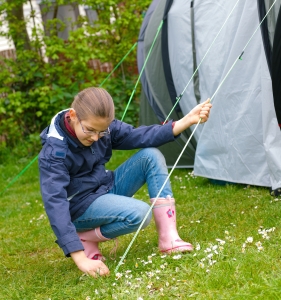 When you think California, camping probably isn't the first image that comes to mind. However, Leo Carillo State Park in Malibu is a versatile place to pitch a tent. Not only do you get to see some truly spectacular wooded regions, but you are also only a walk from ocean bluffs, swimming, fishing, surfing and even sailing.
Camping doesn't have to be the same ole' story. Check out the many unique areas around the world and also in your own neck of the woods. You may just be surprised at what nature has to offer you.
More Fun Video Books:
Children's Titanic Place: A Kid's Online Book on Titanic
Children's Twins Place: A Kid's Online Book on Twins
Children's Lying Place: A Kid's Online Book on Lying
Children's Pirates Place: A Kid's Online Book on Pirates
Children's Death Place: A Kid's Online Book on Death
For Our Adult Readers: