Kids Video Book About Texas
Interesting Music Video Book For Kids About Texas
All About Texas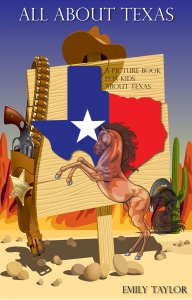 They say everything's bigger in Texas and that includes the state itself. Texas covers 268,601 square miles of rugged land. This makes it the second largest state in the US (Alaska is number one). In fact, if Texas were a country it would fall into the 40th largest. Plus, Texas is bigger than every country in Europe and many nations – now that is big!
For a long time Texas was not known by this name. It was actually called; Coahuila y Tejas. This large portion of land was once a province of Mexico and still shares her border today.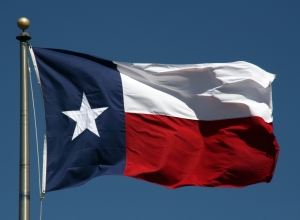 From 1835 to 1836 Texans fought against Mexico to gain their independence. After a bloody year of war the Texans finally won. The victory let Texas claim itself as an Independent Republic. However, it
Texas is known for many things past and present. I'm sure we all remember the Alamo where two hundred volunteer men and Davy Crockett, defended the Alamo against thousands of Mexican soldiers. But there is so much more to this massive state. Did you know that Amarillo Texas was proclaimed the Helium Capital of the World in 1968? Or that Dr Pepper was developed by a pharmacist in Waco Texas in the year of 1880?wasn't until December 29th, 1945 that Texas joined the rest of the United States to become the 28th state.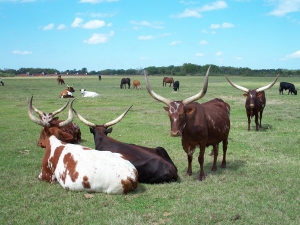 When we think of Texas we probably conjure up images of long-horned cattle, bucking broncos and cowboys. But would you think of camels as being a part of Texas? In the 1850's the U.S. War Department believed camels would be useful during the Indian Wars, so they imported them into this state twice. They could still be seen roaming the Texas hills well into the 1920's.
This must be why it is still illegal in Galveston to have a camel running loose on the beach.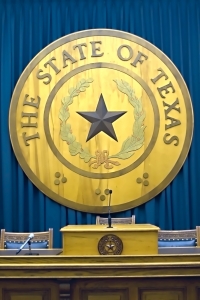 Texas is a prideful state and for this reason they have many rules like, you cannot swear or indecently expose yourself in front of a corpse. Plus, if you want to find yourself in a noose, steal someone's cattle or draw graffiti on it. These are still punishable by hanging. Yikes!
Other crazy Texas laws include, the illegal milking of another person's cow. You cannot loiter within the corporate limits of the city if you are flirting. Plus, even if you have the perfect shot, you cannot shoot a buffalo from the second story of a hotel.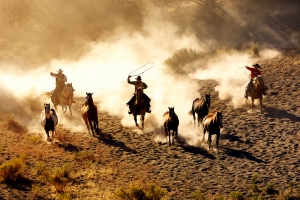 The food in Texas deserves to have a mention. From their famous barbeques and hot chili peppers, who wouldn't want to partake in a down-home Texas meal? In fact, Texans love their chili so much it was made this states official food in 1977. Even Jesse James, the famous outlaw, refused to rob a bank in McKinney Texas because this was where his favorite chili parlor was located.
Who knew Texas has so much to offer? This state is so much more than football and ranches. Check out more cool facts on Texas through the internet or your local library.
More Fun Video Books:
Children's Koalas Place: A Kid's Online Book on Koalas
Children's Kittens Place: A Kid's Online Book on Kittens
Children's Bees Place: A Kid's Online Book on Bees
Children's Tigers Place: A Kid's Online Book on Tigers
Children's Puppies Place: A Kid's Online Book on Puppies
For Our Adult Readers