Our Kids Video Book About Cars and Trucks
Interesting Video Book For Kids About Cars and Trucks
About Cars and Trucks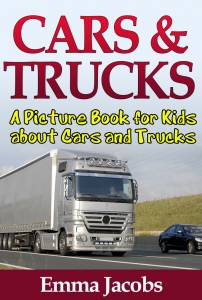 Our path to automobiles started way back in 1769 with the invention of the steam engine automobile. By 1806 we had the fuel-powered internal combustion engine and eighty years later in 1886 the birth of the "modern" automobile finally arrived – we have the German inventor, Carl Benz (yes that Benz) to thank.
Today vehicles have come a long way since the simple steam-powered ones. They are more gas efficient and eco-friendly, they have power everything, air conditioning and sound systems that can reach decibels enough to rock the roadways.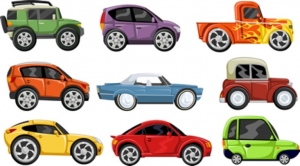 In addition, cars and trucks also come in every style and color imaginable. And can be customized for those that want to step outside of the vehicle-box.
The DeLorean made eyes pop in the movie theater with the original Back to the Future, where this car was able to travel back in time. With it futuristic doors that lifted up instead of out, it was a sure-fire hit. However, the DeLorean actually hit the sports car market in 1981-1982. It retailed around 25,000 US dollars unless you wanted a gold one.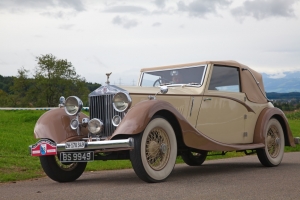 Two gold-plated DeLoreans were specifically commissioned for the American Express company in 1981. These ran a whopping 85,000 dollars each!
One of the smallest cars to hit the roads is the Smart Car. When you see this little mini stop you may think clowns are going to pile out of it. The Smart car was first introduced in 1998 at a Paris car show. Today it has found its way into many driveways all over the world. It is fuel efficient with its all-electric model being introduced in 2007. It has two doors and a hatchback and measures in at 98.4 inches long, 59.6 inches wide and 61 inches tall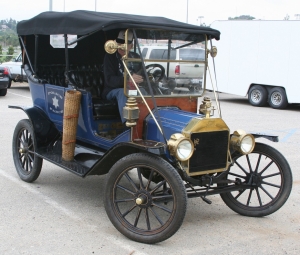 (249 x 151 x 155 centimeters). This would be great for quick tours around town, but not necessarily comfortable for long trips.
Cars aren't the only vehicle that has made some strange strides in their appearance. The Monster Truck is a pumped-up version of a pickup with huge tires and suspension to support it. The trucks are embellished with all sorts of designs and some even have horns attached to them. These mega-trucks can literally smash normal cars to pieces. In fact, it is considered a sport and is usually shown as part of an arena event alongside motocross and tractor pulls.
Even though the use of trucks in Pakistan isn't unusual, the way they have embellished some is surprising.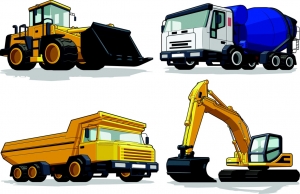 Owners will take an ordinary truck and make it a moving piece of art. They add huge closed canopy-like structures to the top, then cover it with bright paint, material, poetry, folktales, religious symbols and sentimental markings making it one of the biggest art forms in the area.
Cars and trucks have come a long way from the simple steam engine automobile that was considered a luxury back then. Today they are a not only a form of transportation, but are considered a status symbol to be admired.
More Fun Video Books:
Children's Monkeys Place: A Kid's Online Book on Monkeys
Children's Grizzly Bears Place: A Kid's Online Book on Grizzly Bears
Children's Gardening Place: A Kid's Online Book on Gardening
Children's Frogs Place: A Kid's Online Book on Frogs
Children's Soccer Place: A Kid's Online Book on Soccer
For Our Adult Readers