Our Kids Video Book About Trains
Interesting Music Video Book For Kids About Trains
All About Trains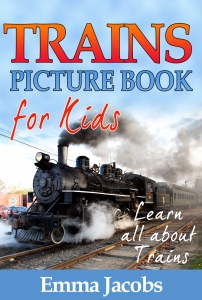 There has always been an allure to the train. Kids and adults alike continue to have a fascination over these amazing Eco-friendly vehicles. Whether it is the long-haul of the freight train or the luxury ride on the rails to undiscovered lands, the train is the place to be. But do we really know where it all began? Check this out!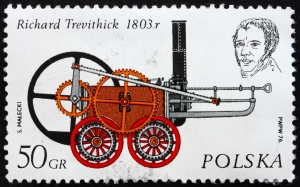 The invention of the train started in the 1800s by a few industrious men; James Watt, Oliver Evans, Matthew Murray, Richard Trevithick and George Stephenson. These creative geniuses put the train on track to what we have today.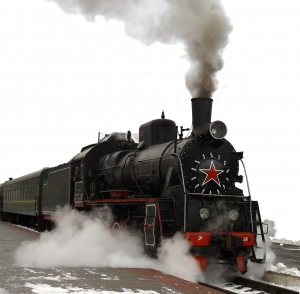 The first type of train was the steam-powered locomotive. It was developed in Great Britain in the 19th century and was still used in the 20th century. After the end of World War II came the faster and more powerful diesel-fueled locomotive. These are still used today, but in combination with the cleaner more efficient electric engines.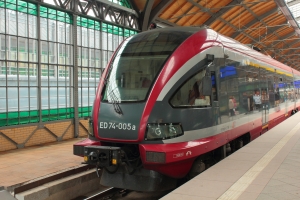 With the advances we have made in technology, electric engines are used everywhere today. From the large city transit trains, subways and trams, to the high-speed rapid transit trains, people are enjoying and taking advantage of the rails every day.
Today we also use freight trains to haul large quantities of liquids, gases and solids over long distances. A freight train that is full can weigh up 1,000 tons. In fact, Australia holds the record for the heaviest train. In 2001 this train was laden with goods that weighed 95,000 tons and it was 4.6 miles long (7.3 kilometers)!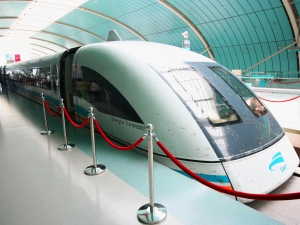 Even though we may dislike waiting for a train to pass, it is never wise to try and make a run for it. The average train can travel up to 62 miles-per-hour (100 kilometers-per-hour) and even though that may not sound especially fast, it does take them up to 0.6 of a mile (1 kilometer) to stop, plus they can't swerve. So play it safe and give a train the right of way.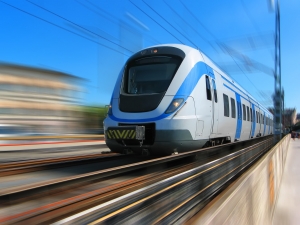 One of the fastest trains would be a blur as it passes. It is the TGV in France. It can reach speeds of up to 362 miles-per-hour (584 kilometers-per-hour), plus it takes 10 miles (16 kilometers) of track to come to a complete stop.
The Eurostar is another speedster. It travels from the UK and across to France and Belgium. It can travel at speeds of 322 miles-per-hour (515 kilometers-per-hour).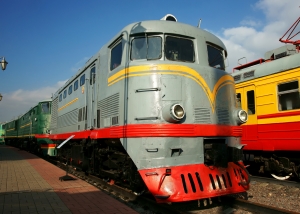 Train tracks run throughout most of the world. In Australia they can boast one of the longest straight stretches of railway. It travels without any curves for 301 miles (478 kilometers).
I bet you didn't know trains were so fascinating. Check out more information on the train on the internet or book yourself a trip on one of these luxury vehicles. It's a great hands-free way to travel.
More Fun Video Books:
Children's Frogs Place: A Kid's Online Book on Frogs
Children's Fire Trucks Place: A Kid's Online Book on Fire Trucks
Children's Alligators Place: A Kid's Online Book on Alligators
Children's Solar System Place: A Kid's Online Book on Solar System
Children's Dinosaurs Place: A Kid's Online Book on Dinosaurs
For Our Adult Readers: