Our Kids Video Book About Gymnastics
Interesting Music Video Book For Kids About Gymnastics
All About Gymnastics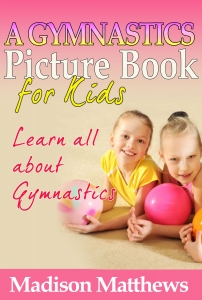 I'm always amazed at the ability and bendiness of the gymnast. What these men and women can do with their bodies is to be admired. To be a gymnast the training is extensive and is started very early in their lives. This sport is based on performance of the exercise. It uses physical strength, along with flexibility, agility, power, balance, co-ordination and, of course, grace. It is a remarkable body-art-form so let's take a closer look at some gymnastic facts.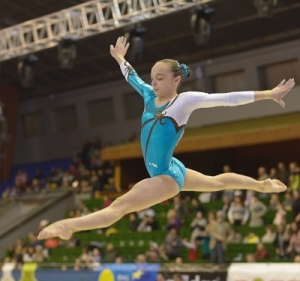 Gymnastics goes as far back as the Greeks. They used this discipline in mounting and dismounting horses as well as in performing circus stunts. The very word itself means to train naked or naked exercises – certainly not what we would consider it today. It is also believed that gymnastics may have begun as far back as 1569. However, it was a more of a lifestyle that mixed hygiene, exercise and diet. They thought this was a natural means of curing disease.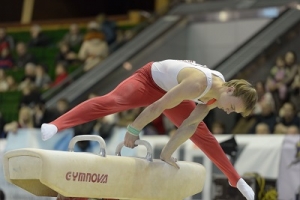 The stunning abilities of these athletes are always a favorite at the Olympics. It was first used as an Olympic category in 1896, but it was for men only. It wasn't until 1928 that women were allowed to compete. The very first piece of equipment invented for the gymnast was the vault. This apparatus took some skill to master and was used to do handstands and high-powered twists from. It was introduced into the Olympics in the early 1900's but has been discarded since the 2000 Summer Olympics, due to too many occurring injuries.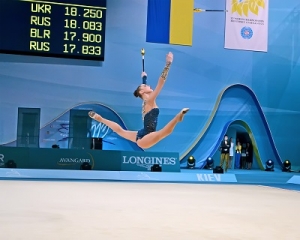 Today, these athletes are trained in many competitive areas. Women compete on the uneven bars, balance beam and floor exercises. Men are seen on the pommel horse, still rings, parallel bars, floor exercise and the high bar. Regardless of which ones you are watching, both men and women excel at the grace and execution of being a gymnast.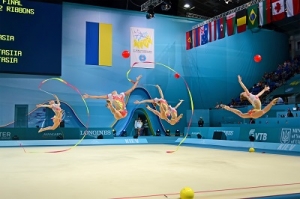 To have a career as a gymnast or to have a shot at the Olympics, kids have to start training very young. Girls are said to hit their peak from ages 14 to 18, while men are more adapted to the sport between 18 and 25. Some European countries have even been known to doctor a child's age (as they are often too young) in order to have them compete at this top level.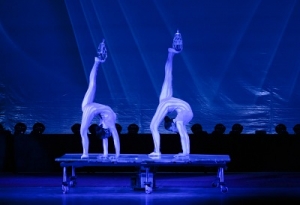 Perhaps the best female gymnast is Nadia Comaneci from Romania. She was the first female ever to score a perfect ten in the Olympics and went on to earn three gold medals in the 1976 Olympics. She is now in her early fifties and still looks great.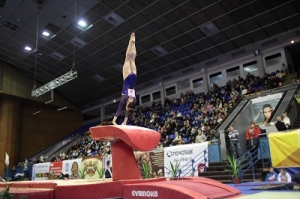 If your child is showing an interest in gymnastics, then find a good program to enrol them in. Encourage healthy eating and regular practice sesaons. Who knows, some day you may be cheering them on from the stands as they take the gold medal.
More Fun Video Books:
Children's Turtles Place: A Kid's Online Book on Turtles
Children's Activities Place: A Kid's Online Book on Activities

Children's Pirates Place: A Kid's Online Book on  Pirates
Children's Canada Place: A Kid's Online Book on Canada
Children's Las Vegas Place: A Kid's Online Book on Las Vegas
For Our Adult Readers: