Emily Taylor can write on all topics especially discussing different places and locations. She has extensive experience writing for children in the non-fiction field and has worked for many online publications. He ability to identify facts and write them to be fun and stimulating also translates for well-written material for adults.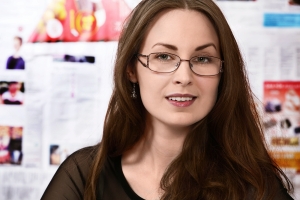 She has written many articles for online publications.
"I love how words can describe everything you think, feel and do. I love to bring kids to where they should be, as if they're sitting across from the place drinking juice and having a chat. When I write content for kid's books, I want them to come away with useful knowledge. When I write for the realm of different places, I want my readers to feel every shiver and icy breath of them."
Emily believes you are defined by the words you use.
Emily resides in Naples Florida with her husband and daughter. Other activities include Teaching after school reading and the whole family fishes in the Gulf of Mexico whenever they can.