Our Kids Video Book Kids Sports
Interesting Video Book For Kids About Kids Sports
All About Kids Sports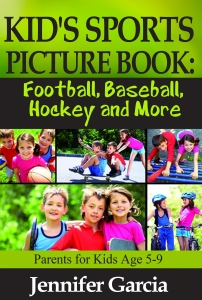 According to the National Alliance for Sports, 20 million kids are registered each year for hockey, football, baseball and other types of sports. However, out of this vast number, 70 percent of these kids quit by the age of 13 and never return to it. We may assume it's because, as kids grow and develop, they simply lose interest; however this isn't always the cause. The National Youth Sports Coaches Association reports that our children are quitting because the sport for them is no longer fun to play.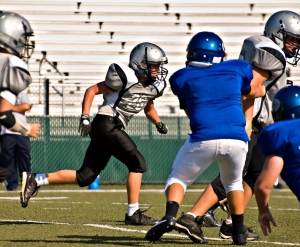 As parents we may have high hopes of our little player becoming a star athlete that goes on to become a pro at their sport. But the percentage of kids that are able to do this is low. So shouldn't we go into these sports with the outlook that it is indeed a game? With the idea of letting them have fun, form good relationships and get some exercise while they're at it?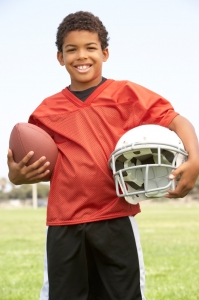 Kids that are put into sports with a lot of pressure to perform and to make the points, are often the ones that become stressed and may not want to continue. This is around the pre-teen stage we discussed earlier. It's no wonder, as children at this age are facing the changes of their bodies, hormones and physical features. They are trying hard to fit in and be liked, so their emotional-plates are already pretty full.
When we first decide to put our child in a particular sport, it may be because we really like the sport or the child shows an interest or propensity for it. Expert's recommend at a young age a child should be encouraged every step of the way when playing a sport activity. Have them laugh, play, run, kick and catch to encourage them along in the game. Make it fun and they will want to return to it over and over.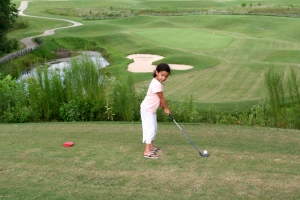 By the time a child reaches the ages of 5 to 12 the key for them is to develop a passion and true love for the game. So as parents we can't be concerned with them accomplishing the pro shots. If you find your child is losing interest in a sport they previously loved, it may be time to have a talk about why? Is there too much pressure or has the sport just run its course with them? Oftentimes the child may just need to play the sport for fun; no timers, no keeping score, just a reconnection to the pure joy of what attracted them to it in the first place.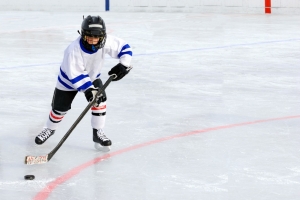 Kids playing sports is an important part of their physical, mental and social development. Keep it a light and a stress-free opportunity for your child to have fun and to explore. It may not lead to a career choice, but it will be a great way to blow off some steam..Who knows it may even build on some natural skills or uncover their hidden potential.
More Fun Video Books:
Children's Starfish Place: A Kid's Online Book on Starfish

Children's Tigers Place: A Kid's Online Book on Tigers 
Children's Monkeys Place: A Kid's Online Book on Monkeys
Children's Pandas Place: A Kid's Online Book on Pandas
Children's Cars and Trucks Place: A Kid's Online Book on Cars and Trucks
For Our Adult Readers: