Our Kids Video Book About California
Interesting Video Book For Kids About California
All About California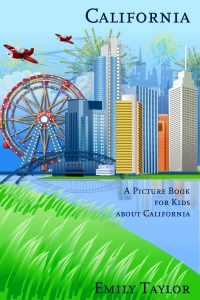 From its wonderful climate to its picture perfect land, California is the place to be. California is the 31st state in America and is nicknamed the "Golden State" because of the seven-year gold rush that started in 1848. California has the third largest land mass at, 158,706 square miles (Alaska and Texas are bigger). Its borders include, Oregon (north), Baja California (a state of Mexico to the south), Nevada (east) and Arizona (southeast).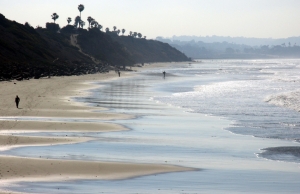 Here you will find a diverse population reaching upwards of 37 million people. In fact, one out of eight Americans lives in California. And it's no wonder. This state has some of the most beautiful scenery and land mass one could ever imagine. From the rolling waters of the Pacific Ocean coast to the mighty Redwood forests, Mojave Desert and even the majestic mountains of the Sierra Nevada, California is never in lack of landscape wonders.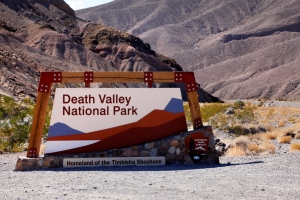 In addition, California can boast the lowest point of elevation in North America with Death Valley's Bad water Basin. It is 282 feet (86 meters) below sea level. A part of Death Valley named Furnace Creek hit a record high temperature of 134 degrees Fahrenheit (56.7 Celsius) on July 10, 1913. Scientists also believe that in prehistoric times this valley once held seawater, when the water dried up an abundance of salt was left in its place.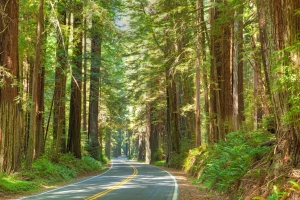 Because California has so many variables on her land mass the temperatures can range from balmy to icy. Most of the state enjoys comfortable temperatures with cool rainy winters and dry summers. But if you travel closer to the mountains the temperature will be colder and on the east side of the mountains you fall into the rain shadow and will find the dry desert regions.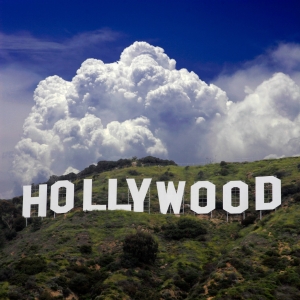 California is a juggernaut of culture, entertainment and agriculture. This state has Los Angeles which boasts the top entertainment sector of the world. Silicon Valley is number one for the latest technology corporations as well as thousands of smaller businesses. Plus, at least half of the fruit and vegetables in the US come from California with some exported as well. This state is so prolific, if it were a country it would be ranked 9th in the world for its rich economy. Now that's something to brag about!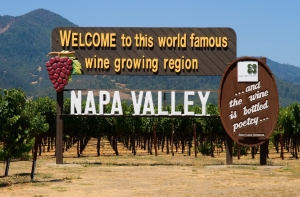 Love a good glass of wine? Check the label on your favorite bottle as California accounts for nearly 90 percent of the United States wine production. In fact, if California were its own country it would be 4th in the world for wine production! With more than 1,200 wineries in California it isn't hard to imagine a good vino coming from this state.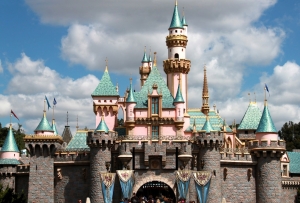 This is only the tip of what California has to offer. For more information on the Golden State check out the internet, travel brochures, books or just hop on an airplane and investigate the beauty and abundance California has to offer. You won't be sorry.
More Fun Video Books:
Children's Australia Place: A Kid's Online Book on Australia
Children's Los Angeles Place: A Kid's Online Book on Los Angeles
Children's Grizzly Bears Place: A Kid's Online Book on Grizzly Bears
Children's Bugs And Insects Place: A Kid's Online Book on Bugs And Insects
Children's Heaven Place: A Kid's Online Book on Heaven
For Our Adult Readers: