Success in life and the achievement of a person's full potential is greatly determined by one's childhood experiences and teachings. A person's intelligence level, IQ, is static and has been scientifically proven to contribute only 20% of a person's success. Emotional intelligence, dynamic and thus can be influenced, contributes the remaining 80% of a person's success. It is therefore critical for an individual to understand, appreciate and live in harmony with himself or herself and the society in general in order to realize their maximum potentials. It is when we are young that we can be molded behaviorally and lay a foundation of our adult personality.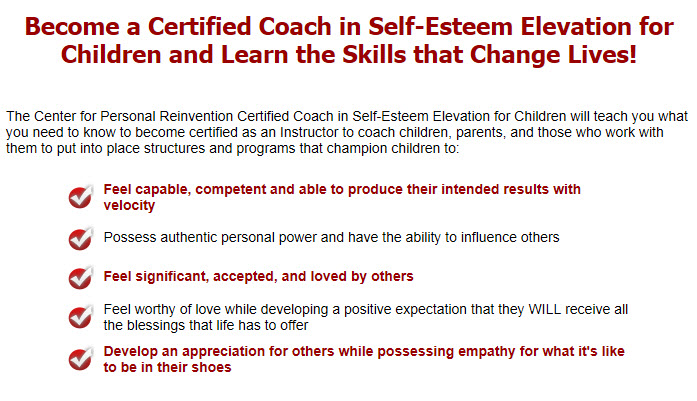 Self-esteem is a crucial component of emotional intelligence. It is the acceptance and pride in oneself as useful and capable of undertaking any activity and situation with confidence. It is the opposite of looking down on oneself and instead facing life's challenges with no fear or doubts of failure. If achieved, self-esteem plays an important part in acquiring self-actualization and realization of all the Maslow's hierarchy of needs.
A person's self-esteem can easily be developed or diminished when they are young. It is at the tender age of 6 that positive or negative life experiences impacts the attitude one creates towards themselves. The created attitude can be favorable or may as well turn unfavorable to their personality. Favorable attitude leads to high self-esteem that is good to the children, impacting long into their adult lives. A happy kid is as a result of high self-esteem that leads them to be content with themselves, love and acceptance. The child becomes very optimistic and it's usually reflected by them doing well in their academic endeavors.
Children with low self-esteem are more frustrated with life. They become bullies resulting to a damaged relationship with peers. Their low self-esteem also contributes largely to their depression and pessimistic nature increasing chances of them having anger management issues. The child also becomes insecure and a strong proponent of procrastination. Low self-esteem in children promotes the feeling of insecurity making them fearful of situations as they believe they can do little to have an impact on challenges facing them. The children thus tend to be withdrawn unto themselves and are not fun to be with.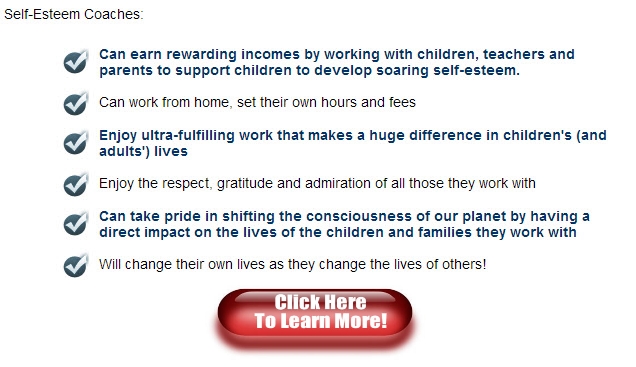 Dr. Joe Rubino's Certified Self-Esteem Coach for children program aims to tackle self-esteem issues in children and help them appreciate themselves as capable of possessing the necessary confidence to succeed in life and enjoy their childhood. The program is developed for parents, teachers and interested individuals who would love to impact positively on the youngsters and help them discover their true potentials as they take on life's challenges.
Certified Self-Esteem Coach for children program is designed for you to enjoy a child's childhood experiences and make those treasured moments together. When you become a coach in self-esteem elevation and learn the skills that change lives, you get to help children feel loved and accepted by others. You also get to make them possess confidence and capable to produce intended results with velocity. The easy to use program helps you make the children understand their authentic personal power they posses and how they can positively influence others while developing positive expectations to receive life's blessings in return.
Dr. Joe Rubino has 21 years of experience as a successful self-esteem coach.  In the program he passes on his vast knowledge and experience to new coaches. The program will enable a potential self-esteem coach learn the differences between high self-esteem and high ego. After understanding the differences, the coaches are taught of the secrets of eliminating the selfishness and egotism. Get to learn the necessary arts of empowering children to do their best, visioning and how it can transform the child's life. Uncover the answers to reversing self pity and depression that the child maybe going through. Also the program helps to coach adults on how to enhance the charisma and personal effectiveness of the children. Learn how to give in to children's wants and when to stand firm and say no to their demands. Get also to learn the one key ingredient for banishing the kids' suffering for good. Their health is also important and so the program has been designed for the potential coaches to discover ways to persuade the children to stay fit and healthy because of the health benefits to them. Also get the professional skills that will see the children end their procrastination tendencies.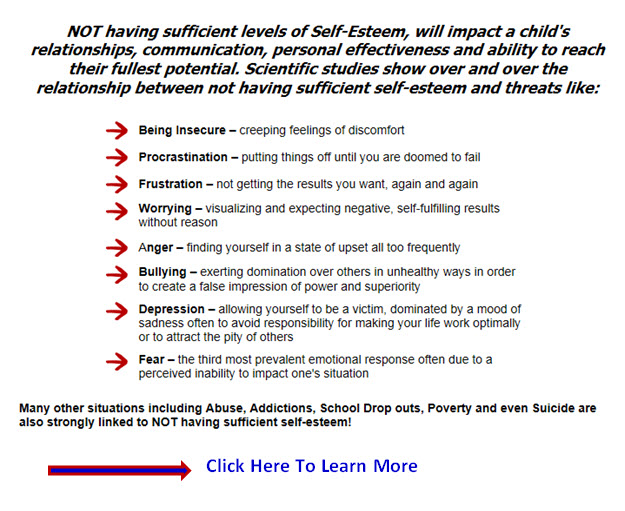 Get to show them how they can make important decisions and choices that are relevant to their commitments and make them realize how goal setting can be a pleasure rather than the perceived chore it has come to be associated by most people. Get to support their gifts of talent and nurture them to champions of their God given talents. The program will also help self-esteem coaches get the 3 key essentials to healing a child's past painful experiences so as to make them better persons. The program helps one develop the key tools in imparting escalating self confidence and self-esteem effortlessly. The certified coach in self-esteem elevation for children program offers these crucial teachings and much more skills that will see you becoming an extraordinary role model for children.

Theprogram is designed for anyone interested to work with children or impact positively on their lives. The program entails 30 downloadable audios, 5 videos and a 170 page e-book. After going through the programs, one maybe required to go through a 50 question certification multiple choice test. Its pass mark is 70% after which one is certified by The Center for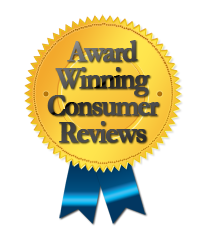 Personal Reinvention to be a Certified Coach in Self-Esteem Elevation for children. The certificate is recognized worldwide and one can be able to work from the comfort of their houses and earn lucratively. It takes 2 to 3 weeks to a maximum of a year to complete the program. The professional assistance in coaching is readily available, by appointments, from Dr. Joe Rubino and other coaches.
Contacts us today at highselfesteemkids.com and get to immensely impact on the lives of children to make them a success story in the society. This review is an insight in this regard.