Our Kids Video Book About Outdoor Games
Interesting Music Video Book For Kids About Outdoor Games

All About Outdoor Games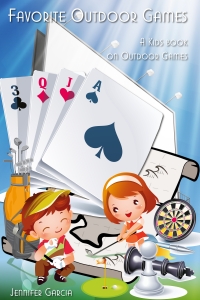 With computers, the internet and video games at our disposal we are losing the drive to go outside. Kids and adults need to peel themselves out of the world of technology and get back to some good ole outdoor fun. You may not want to do this and most likely your kids will put up a fight, but they will have a blast – they just don't know it yet.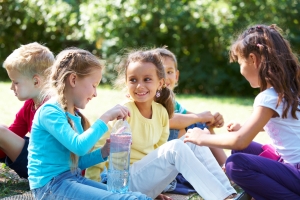 Regardless of the season, you can make up or find outdoor games for any time of the year. After a long winter, spring is a time to let the kids stretch their legs. Set up a game of tag or bring out the sidewalk chalk and create a hopscotch board. Skipping is a great game to play by yourself, or invite the kid's friends over and have a double-dutch tournament. If ordinary activities can be turned into a fun competition and game, kids will enjoy the challenge and be more excited to get involved..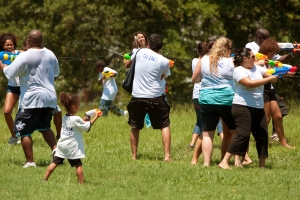 Once summer comes and the weather is warm, outdoor games are easier to initiate. A scavenger hunt is the perfect outdoor game for birthday parties or just to spend some quality time outdoors. You can set this up in a park, campground or even in your own backyard. Get creative and watch your kids enjoy themselves away from the computer.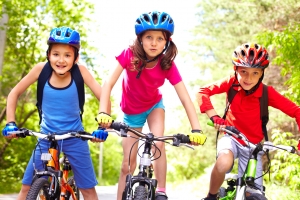 Summertime is also the perfect season to have a game of soccer, baseball or touch football. Gather the neighborhood kids and be their "coach" for an afternoon of fun. You will have a blast and the neighborhood parents will be happy for your initiative. If you have a swimming pool or have access to a lake, there are plenty of games to be held. Diving, holding your breath, swimming laps or a game of beach volley ball are great games to pass the time and to be outdoors.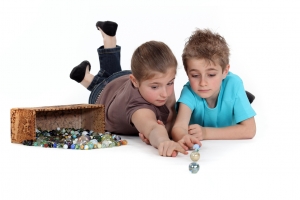 Once the cold chill of winter sets in, your kids may be reluctant to go outside, so make it more appealing. If you have a lot of snow, build a couple of snowman to see who's is the biggest or ch
allenge your kids to see if they can make a bigger snowball then you. If you are really brave, then have a snowball fight, just be careful of the windows. You can also make a game out of shovelling the driveway. Challenge the kids to see who can dig the fastest, the longest or the largest area. Give them a time limit and let them go. However, if your kids are older, they may catch on to the fact that you are just trying to get the work done faster.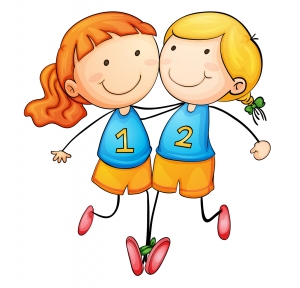 We are never to old to play outdoor games. If your kids see you having fun, they will automatically want to be involved. These build loving bonds and lasting memories. Start an outdoor game tradition with your kids when they are young and watch them do the same when they have their own children. After all, the family that play together, stay together.
More Fun Video Books:
Children's Bats Place: A Kid's Online Book on Bats
Children's Pirates Place: A Kid's Online Book on Pirates
Children's Frogs Place: A Kid's Online Book on Frogs
Children's Pirates Place: A Kid's Online Book on Pirates
Children's Frogs Place: A Kid's Online Book on Frogs
For Our Adult Readers: