Our Kids Video Book About Outdoor Activities
Interesting Music Video Book For Kids About Outdoor Activities

All About Outdoor Activities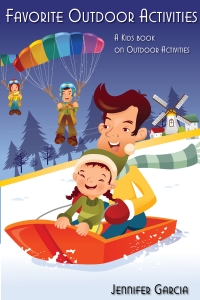 With obesity on the rise for both adults and children we need to be, not only encouraging healthy eating habits, but we must get active again. Computers, cell phones and fuel efficient vehicles have all added to our couch-potato habits and lifestyles. But it doesn't have to be this way. Take advantage of the changing seasons to get active again. Every time of the year lends itself to outdoor activities.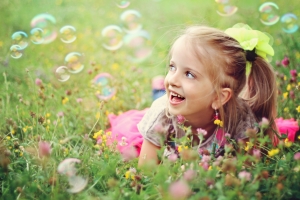 Spring is a time of rebirth, so why not get out and explore? If you live in a colder climate where spring brings with it the first signs of warmer weather ahead, it is a good time to begin the spring cleaning. Bring the bikes out and get the kids involved in tuning it up. Grease the chain and make sure there is enough air in the tires, then go for a spin around the neighborhood. Your kids will have had fun being involved with the prep work and even more fun with the fruit of their labor.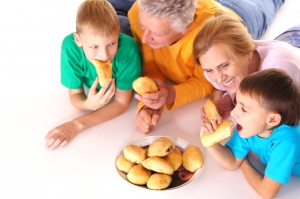 Summertime is the best time to get outdoors. The weather is warm and sunny and everyone is in the mood to get active. Summer is also a great time to go camping. Grab a good-ole fashioned tent, find a nice woodsy spot and get back to nature. Once here explore what the wilderness has to offer. Encourage your children with an outdoor scavenger hunt. Set up their list of things to find and let them go. It you are on a lake, then boating, swimming, canoeing or kayaking are all wonderful outdoor activities. Plus, don't forget about the S'mores!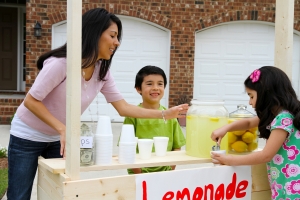 When the dog days of summer have come to an end, there is always Autumn to look forward to. Depending on where you live, the fall colors and the crunching of leaves under your feet is a great way to encourage your children to go outside and be active. Raking leaves is a wonderful exercise. Once you have the fallen leaves all in a big pile, indulge your inner child and jump into them, or let the kids have a "leaf-fight." They will have a ball and you can get some great photographs to send off to the grandparents.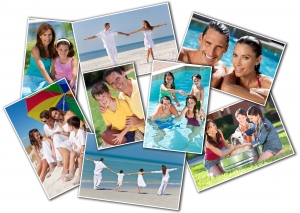 Once autumn has gone and the cold chill of winter has set in, there are still things you can do outdoors. If you have snow, then build a snowman, go tobogganing, skiing, snowshoeing or even just take a long walk. Bundling up and being outside gives your body a chance to relax and get some fresh air. If you own a snowmobile, this is the perfect opportunity to do some backwoods exploring with the family, or just have fun zooming around.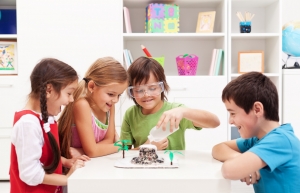 Let's get off the fat-wagon and get active. There are so many things to do outdoors in every season, why would we want to waste all of our time inside? Take advantage of the changing seasons to change up what outdoor activities you do. Your kids will gain a better appreciation for being active and you will be creating healthy habits to last them (and yourself) a lifetime.
More Fun Video Books:
Children's Chicago Place: A Kid's Online Book on Chicago
Children's George Washington Place: A Kid's Online Book on George Washington
Children's Grizzly Bears Place: A Kid's Online Book on Grizzly Bears
Children's Gardening Place: A Kid's Online Book on Gardening
Children's Cars-Trucks Place: A Kid's Online Book on Cars-Trucks
For Our Adult Readers: